HAMANN MOTORSPORT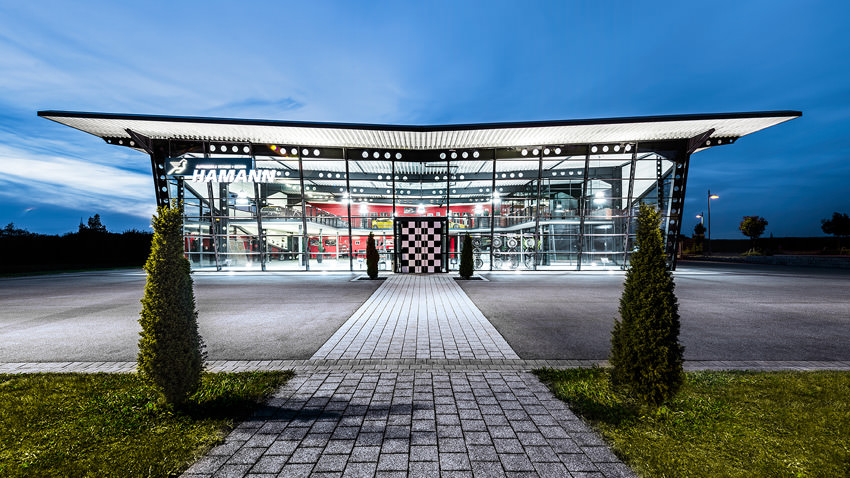 HAMANN is a recognizable name when it comes to refiners of exclusive cars.
The vehicles have captivating aesthetics, convincing technology and intelligent functionality and are head turners everywhere – on the streets, the race tracks and the car parks. All around the world.
Richard Hamann had the determination and talent to become a success as a racing driver and made a career in sports. In 1986 he poured this energy and passion into his own company – HAMANN. From that point forward, HAMANN has turned into prestigious brand with first class reputation in regards to high performance in tuning
[expander_maker id="1″ more="Read more" less="Read less"] Richard Hamann's demise in 2011 robbed the company from its founder. But be that as it may, his spirit, his vitality and his vision still live on. In all that we do. Day after day. Each and every one of us relates to what HAMANN stands for: the fascination for the unique – be it product innovation, fascinating interiors, remarkable designs and high-capacity technology.
WE THINK FUTURE
Marion Hamann, the wife of the founder, leads the company today making sure his ideas are implemented now and in the future. What goes on is the embodiment of our know-how into the product development and car aesthetics. The values we create do not obey uniformity but are geared towards individuality.
The concept that will propel the HAMANN brand even further and make it more perceptible is our focus on the requirements of our clients – by convincing products born from new ideas. Continually offering the supreme quality, design and lifestyle standards. And a constant focus on satisfying our customers' special desires. Yours as well. Stay tuned for unique cars and exclusive highlights. Today. Tomorrow.[/expander_maker]
DREAMS BEGIN IN THE MIND – AND ARE FULFILLED BY HAMANN
Everybody who longs for an exclusive car can give us a chance to transform it into a unique item. We fulfil your desires. For you to experience your fantasy of the ideal car. Close up, each minute. Every time you open the door, enter your car and turn the key. Pure ecstasy. An unparalleled feeling. Made by HAMANN.
VIDEO
HAMANN Motorsport Video