AERODYNAMIC
Audi RSQ8 – The fastest SUV in the world. This beast is now the flagman of the Audi SUV range. The coupé-styled crossover is practical, beautiful, and one extremely fast vehicle. But why not take things even further.
After the performance modification offered by ABT, this SUV has the insane amount of 700 horses under the hood and adds an additional 100hp to the already fastest SUV at the moment.
The new ABT RSQ8 is a real joyride.
ABT Engine Control Unit
Audi RSQ8: 4,0 TFSI 441 kW (600 HP), 800 Nm to approx. 515 kW (700 HP), 880 Nm
Engine code: DHUB
Set consisting of: ABT-ECU (AEC), bracket set, cable harness and mounting kit
ABT Engine Control Unit: You will receive an additional ECU unit that works in parallel with the car's ECU.
You just need to plug in the new ECU and your vehicle is ready.
The newest and safest power advancement technology that does not require any modifications to the serial ECU.
In this technology, the ABT Power Software is used in an additional engine control unit, the ABT Engine Control (AEC). Thus, ABT ensures the high standard in performance increase also in new developments and increasing high-tech in vehicles.
Your advantage: The serial engine control unit remains untouched and the vehicle is completely diagnosable. And when it comes to the quality of AEC, the high standards of the VW Group apply.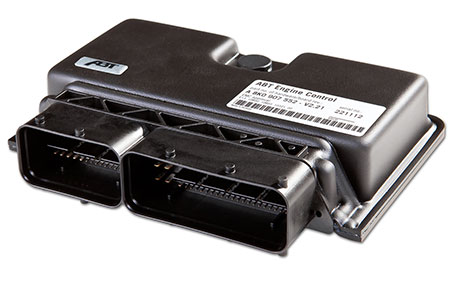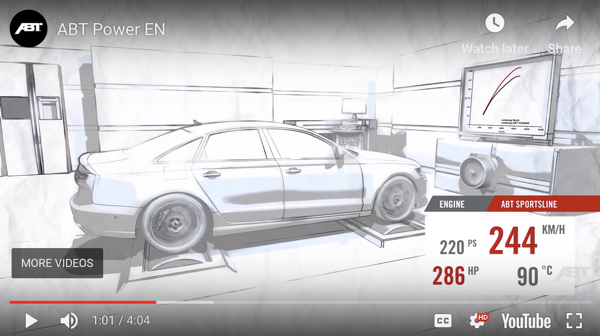 For Audi vehicles with serial integrated entrance lights*
Set of 2 LED lights with ABT logo
For front and passenger door
LED light
Projects the logo on the floor once the door is opened.
Also suitable for vehicles with serial integrated entrance light with "Audi Sport"-logo.
Installation: The serial light will be replaced by the ABT LED. The ABT LEDand housing has the same dimension as the serial light.